33 comments Add a comment
What type of team do you work in? I am the only male in a predominantly female team, and to be honest I am finding it extremely hard day to day. I'm not saying that all women at work are like this, it's just my personal experience where I am working just now.
Several points to make about an all female team -
1. I'll start with what these women do - they're extremely catty. Oh they love a good snipe at each other (and presumably me when I'm not around), and the sad thing is your drawn into the cattinesss - sucked into it like a black hole of death. You can't get away from it. You'll be sitting there with a cup of tea, typing an email and then someone leaves their desk. Almost immediately, hell breaks out and there's one catty remark after another. Then the person who left comes back and everyone is all nice and loving, not an issue in the world. How can they stand to be so two faced?
2. Sickness - Before I used to work with mostly guys who used to take the odd day off sick with Man-flu. There's a new industrial disease though and it's called "Woman-Flu". Basically when they have a cold they take a week off, when challenged about this they fall apart and cry their eyes out telling you on how they were on their death bed - except Saturday night when they somehow managed to muster the energy to go out clubbing.
3. Lateness - 9am start in our office is just a suggestion to some of these ladies, what it really means is you can start any time you want and still finish on time!
4. Targets - Again these are just suggestions and not something you actually have to achieve, because the company didn't really hire them to make money for the company. No they hired them to do all of the above and and spend every other moment on Facebook.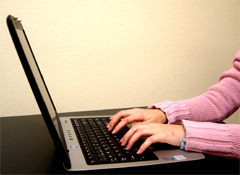 5. Pregnant - This never bothered me till recently. Maternity leave is how long, about 9 months normally depending on the type of person you are? My wife was off for 12 months and then back to work. We have three pregnant girls at work and their maternity leave is on average about 6 months away. However, you would have thought it started when they found out they where pregnant. Switched off is a phrase that springs to mind, no hang on, they've completely powered down and are unresponsive. As for the number of sick days they are now taking...
This is just a very small amount what goes on in our office, there's no team work, everybody is worried about what everyone else is doing. Paranoid and reactive instead of pro-active. The list goes on and on and on! Come on ladies, you have worked hard to gain respect with us guys in the work place. Why do this to yourself?
Leave a comment