10 comments Add a comment
We've all been affected by the Covid 19 pandemic in one way or another, but some of us just get on with it and make the most of a bad situation without complaining. But not students apparently.
Fair enough, they probably shouldn't have gone back to University in such numbers and those that can do their coursework remotely probably should have been given the opportunity to do so. However, the fact remains that they shouldn't have been mingling and having parties when they got there. But you can't tell someone from that age group not to do something can you? I am sure there are students who did follow the guidelines, but there are a lot who wouldn't have.
No I haven't forgotten what it is like to be young, but this is a serious situation and before anyone starts moaning "Oh it's just the flu, don't be so dramatic" - it's not me making the decisions to lock down the country. The simple fact is the sooner this goes away the sooner we get back to normal and that can only happen when it's not spreading. This can be achieved either by a vaccine or by keeping distant and wearing masks etc.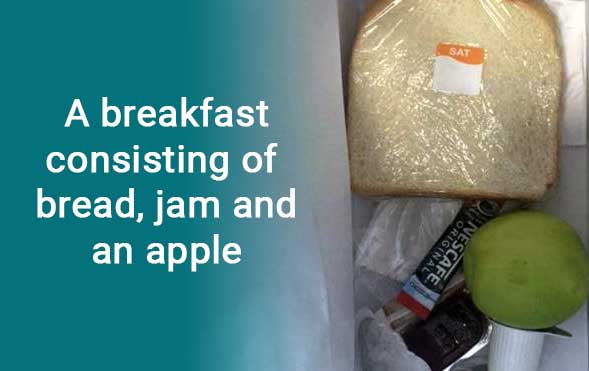 On to the subject in hand moaning about the food when forced to self isolate and comparing the halls to an "expensive prison".
Yes, some of it might well be poor quality, but consider the fact that you are in a situation of your own making and there are many people in the world a lot worse off than you. Take the people in India, Mexico, Brazil and even some parts of the United States. Bread, jam and an apple for breakfast isn't really to bad and let's face it, the average diet of a student probably consists of this kind of stuff or worse anyway.
By: Fed Up
Leave a comment