11 comments Add a comment
If there is anything most likely to make me reach for my imaginary revolver, it is these two words. Without exception,'Company Policy'; is contrary to the best interests of the consumer.
It is designed to maximise profit for the company and minimise value for money to the consumer. Apparently value for money isn't what we should expect and certainly not something we should take for granted any more.
It is formulated to enable the company to diminish the customer's statutory rights wherever possible, to condone wrongdoing on the part of its employees, and to deplete wherever possible that duty of care which it owes to its clients.
It is formulated to enable the company to frustrate poorly drafted and inadequately enforceable Acts of Parliament, such as the Data Protection Act, the Sale of Goods Act, and the Trade Descriptions Act and, whenever challenged, to fight tooth and nail to prevent the customer receiving that which is his by right.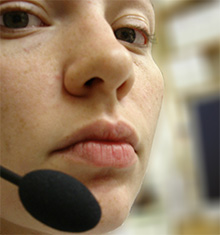 It is 'Company Policy' not to give out an employees name, even when they have been unhelpful, are unfamiliar with consumer law, or indeed their own products, or have given misleading or incorrect advice. You must take this up with the manufacturer Sir!
It is 'Company policy' always to deny liability, not to return telephone calls, and fail to address more than half the issues raised in letters of complaint. Indeed, it is often company policy to deny receipt of such letters. Does this sound like a familiar story?
My advice is, whenever you hear those words spoken...
'Company Policy' is an abomination. My advice is, whenever you hear those words spoken against you, to launch a tirade of invective against the Muppet responsible for their issuance. My favourite counter is to state in terms that are completely unambiguous that, whenever 'company policy' is in conflict with my best interests, I shall expect my interests to prevail.
Leave a comment