73 comments Add a comment
Well you can call them what you like, tree huggers, soap dodgers or hippies but they all amount to the same thing and that is a bunch of crazy people who would quite happily leave our country defenceless! I refer of course to CND and the Greens that are currently camped out at the Faslane naval base in Scotland.
They are there apparently to 'highlight the hypocrisy of the UK Government over weapons of mass destruction' but I think they've completely lost the plot this time. Yes it is may be true that taxpayer money has been spent in the search for weapons of mass destruction (WMD) in Iraq.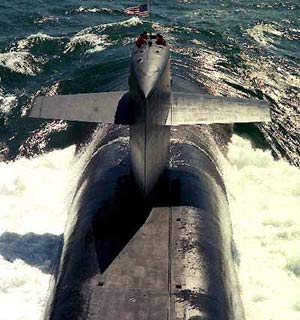 Also, it is true that a lot of taxpayer money is currently spent on protecting the country with the Trident nuclear submarines. But they are two completely different things!
On the one hand we have an Arab country ruled by a sick dictator and home to all manner of fanatics and terrorists and on the other hand we have the United Kingdom not exactly ruled by a sick dictator but still it would seem full of fanatics and the odd terrorist or two that we let in from time to time.
Personally I feel that we still need a nuclear deterrent and to abandon this key defence strategy at this time would be very foolish indeed. Whilst it is true that many of the worlds nuclear states are in the process of dismantling or reducing their nuclear weapons stockpiles a notable few are actually increasing them. It would of course be wonderful to live in a world where such destructive weapons didn't exist, but sadly that is not the kind of world we live in today and this scenario is unlikely to become true for many years to come.
There are an estimated 20,000 nuclear warheads scattered around the world today and of that number we have approximately 200 of them, a small price I think for a little bit of security.
Leave a comment