12 comments Add a comment
Well, I did it last night, but only after several months of nagging on behalf of Microsoft. I finally downgraded my computer to Windows 10 and I'm not using the term "upgrade" because I really don't see the new version of Windows as any such thing.
To begin with this has been forced on me and although not literally, the frequent intrusive pop ups and full screen warnings of a free offer about to expire have left me no other choice so I would say the update was forced on me. I've held of doing it mainly because of concerns that my favourite game and other applications that I frequently use may not perform as well. Better to let someone else find all the bugs!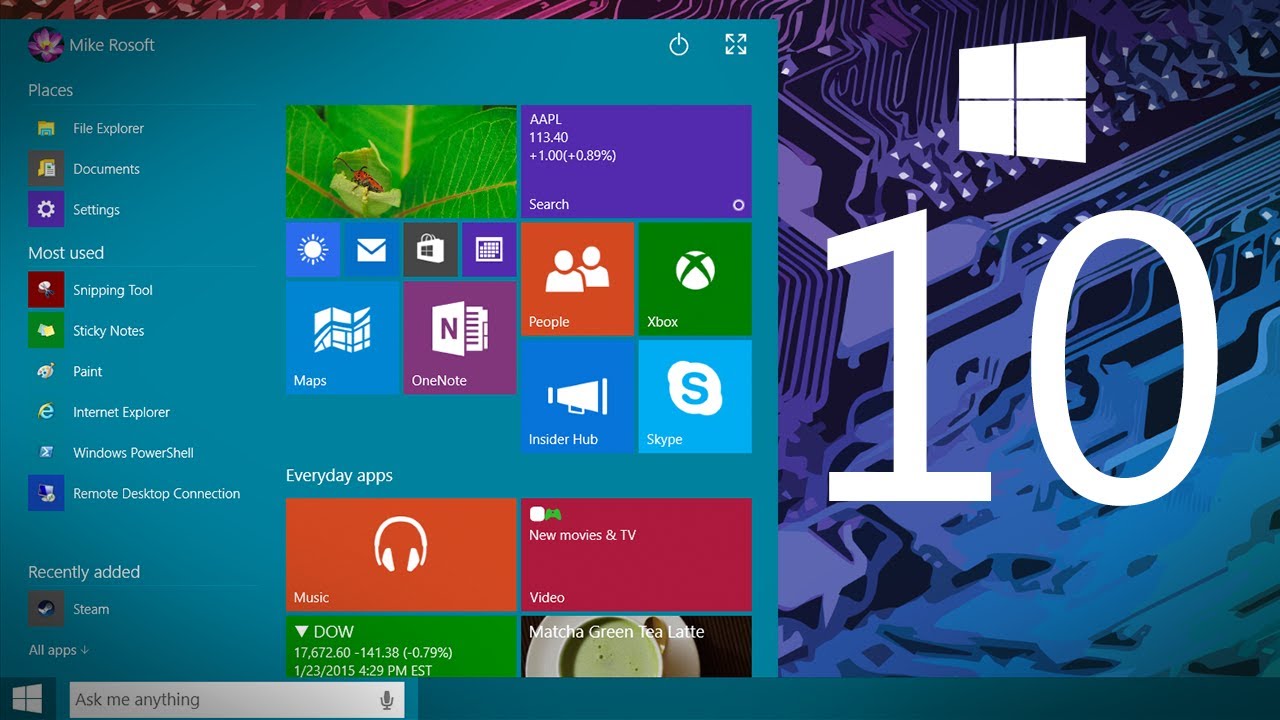 The first thing that annoyed me was the fact that it wanted a restart after downloading. I chose "later" because I was in the middle of something and was about to watch a film via my Plex server. To me "later" means at some point in the future of my choosing and not when I am halfway through my film! Okay, so my entertainment was interrupted and I went off to watch something else on my Chromecast, because it looked like it may take a while. In actual fact it didn't, but the "all your files are exactly where you left them" screen that displayed for a long time didn't fill me with confidence. Finally, I arrived at my login screen which of course looked different. I expected changes and once into my desktop things looks similar but clearly there was more.
The thing that irked me the most was the fact that my default browser preference had been overridden and set to to Microsoft Edge. No way in the world would I elect to use Internet Explorer or any of its derivatives. Microsoft lost that battle a long time ago and Google Chrome came to the rescue.
Then there's that Cortana thing. Microsoft has been playing catch up the likes of Google and Apple for years and Cortana is just another example. Despite what the sci fi magazines of yesteryear would have you believe people aren't ready to talk to their computer all day and whilst it makes some sense on a mobile device, on a desktop computer you just look and sound dumb. Apart from the integration into your desktop computer Cortana hasn't got any new tricks that we haven't seen from Google. It's just a whole lot creepier.
Finally there's Bing. It's all over the place and I can't understand why Microsoft have clung onto their second rate search engine when it's been done already and much better by Google. As for impartial results? I wouldn't advocate using Bing normally but type in "The xbox one is".
Back to Windows 10 and there's help out there if you want to remove all the garbage and get back to a useful operating system. The alternative is rolling back to Windows 7, which I'm seriously tempted to do by the way! I just want a computer to run my favourite programmes on and do what I need to. I don't need a machine to think for me and I want it to find me the information I need when I want it and not before. This is Okay on a mobile phone, but it's not what I want on a desktop.
Make Windows 10 more like Windows 7
Leave a comment