8 comments Add a comment
People who eat food in the office has got to be my gripe of the day and although I am guilty of the crime myself, I do try to minimise any disruption I may cause and try to at least consider the comfort of my fellow co-workers. In my opinion company policy, ideally along with a suitable place to eat lunch would be the perfect solution.
I work in a small office and there are usually anywhere between 6 and 10 people working at desks that are spaced fairly close together. It's a cosy environment in that there really isn't that much room, so consideration for others is of the utmost importance. Regarding food and the issue of eating in the office it all begins shortly after nine O'Clock when one of the ladies that works near my desk goes off to the kitchen and makes her breakfast. This usually consists of either a bowl of cereal or porridge with fruit or nuts and whilst I wouldn't notice someone quietly munching a banana or even a cereal bar, you can't help but notice the loud clanking of the spoon on the bowl as she eagerly consumes her food.
As if breakfast time wasn't bad enough there's the constant grazing that goes on as various people in the office munch on apples, bananas and oranges and whilst I'd agree that it's good to eat fruit, it is very difficult to hold a conversation with someone when they are taking huge bites out of an apple - in fact it is very distracting.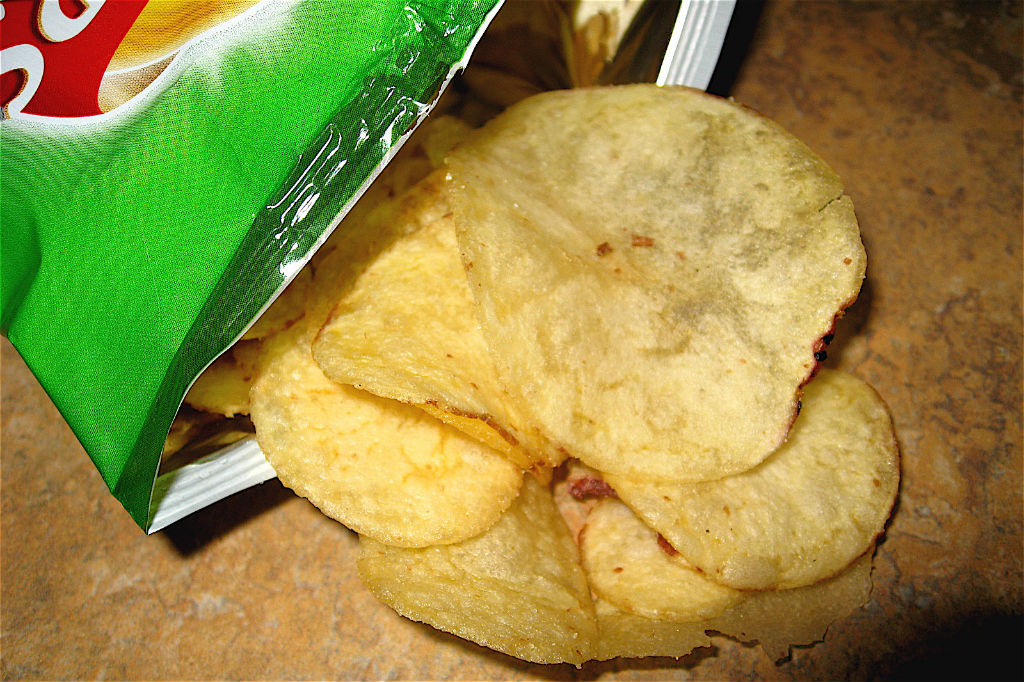 Crisps have to be right at the top of my list of things people shouldn't eat in the office. One of benefits of being an office worker is perhaps the flexible lunch breaks, and by that I mean you don't all clock out at 1pm and come back at a set time. But one of the disadvantages of that is the fact that some are on lunch whilst others are eating, and if they're rustling a bag of crisps and noisily crunching them as they eat it's basically all you can concentrate on - any thoughts of what you were working on go straight out the window.
It's not just noisy eating that can be irritating, eating smelly food can also be quite unpleasant for those who are not eating it or don't share your taste. At one place where I worked several years ago a certain person would go out and get fish and chips two or three times a week and the stench was almost unbearable, particularly in the winter months when it was really too cold to open the windows. Another chap in the same office used to frequent a Lebanese delicatessen and he used to sit and eat something' that could only be described as having a smell that was a bit like a burning tyre. Not pleasant at all. There are a variety of things I've seen (and smelled) people eating for lunch such as curries, tuna or salmon, burgers, kebabs and burgers. All this is fine if it's in a staff canteen away from where others are working but I really don't think that this is the type of food that should be eaten at a desk.
Leave a comment