13 comments Add a comment
I hate them and why do they even exist? You spend $20 for a game for your grandchild who is chomping at the bit to open it, install it and play it. But... during installation you find that you need a serial number or key from the packaging in order to another unlock code so you can complete the installation! Of course the serial number is not on the back of the case, nor is it on the back of the manual or any other place in the packaging. The folks at the store say call or email the vendor. The vendor tells us they are sorry but there is nothing they can do. That's $20 down the drain and I'm left with a very unhappy kid.
I recently bought another game for a different grandchild. This game was going to be installed on a PC specifically for games that was not connected to the Internet. Nowhere on the packaging, not even where it lists the installation requirements did it say you have to have active Internet connection to run the software. But, you find out after you've paid for it, opened it, and begun to install it that you can't get the unlock code without going online.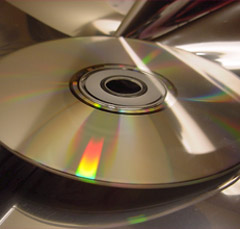 This time I DO have the serial key and I still can't install the game - simply because I don't have the PC connected to the Internet. So yet again I begin negotiations with the vendor and after two days of arguing with them they finally cough up a code so the game can be installed.
So don't don't buy games that require codes and keys you might be tempted to say. But nowhere on the packaging did it mention the need for any codes and I'd consider that to be false advertising. Now let's say you have none of the above mentioned glitches. You buy your software, get it installed with no problems and run it for a couple of years. You then get a new PC and go to install your game and it's uh oh time again. After two years, maybe a house move and a bit of clearing out by someone and you no longer have the original packaging with the serial code. You can kiss it goodbye because it's literally game over. Your screwed. Go buy a new one!
Leave a comment