19 comments Add a comment
If you want your child to go to a good school, whore yourself to religion! How is it possible in 2010 that education is still mixed up with religion? Primary school children have been allocated places on how often their parents attend church no matter how close they are to the school. Parents are being forces to go to church and adopt beliefs (or pretend to adopt) to get a state education for their children! You absolutely will not have a chance to get a place in a good church school if you don't!
A child who lived for example meters from a Church of England school in the London Borough of Kensington and Chelsea, and attended the church affiliated with the school, was not offered a place at the highly sought after school, but a child who lives in the borough of Wandsworth was offered a place, of which there are only 14 after siblings had been offered places (fair enough). How is this possible? Shouldn't parents know exactly what the admission policy or entrance criteria is? Or is this admittance of an inside illegal system?
When the school was questioned on their admission policy, the parent was told not to break ties with the church at this time in case a place came up in the future, and that the school would ask the vicar which child to pick if a place did come up! The school would not however go on record go to officially admit this was the admission policy. Does this mean it is not legal then? Are parents not allowed to know the exact (or real) entrance criteria? Is there an official entrance criteria but an unofficial admission policy in fact based on how god fearing you are?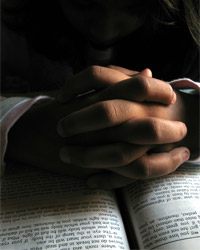 Parents with the best links to the church or liked best by the vicar would be given an available place. Priority is given to the very best most liked church goer, over location. How is this possible in state education? The children who live very locally to the school have been offered places an hour away in the North of the borough in under achieving schools. This is really bad for local community ties. Of course there simply aren't enough places to go round, but admitting a system is based on favouritism I assume cannot become public knowledge.
There is no place for faith schools in state funded education. Fee paying schools can be whatever faith they want - you're paying for it, but religion has no place in the state system. If this system was proposed in parliament in current times, a bill would never be passed to allow it, 'believe this, adopt this religion and you shall receive a good education for your child'! it's completely illogical. And, you can't blame parents for opting for faith school, they are better as the church put money into them.
Is this fair? Is this Legal?
By: Natty
Leave a comment