55 comments Add a comment
Red Rover, Red Rover does no-one move over?
What ever happened to common courtesy in public? Something as simple as letting someone pass seems to be an alien concept to a lot of people walking down the streets these days, old and young alike.
I live in an old town and the pavements are mostly narrow and can usually only accommodate two people, (or less) standing side by side. With busy traffic hurtling past, walking out into the road is not a wise option for anyone who wants to live a long and happy life.
When my girlfriend and I are walking about town, we instinctively move into single file when approaching other pedestrians coming our way. This is less frequently reciprocated by those coming towards us.
Standing at 6'1 I am not a small person and I'm fairly broad. I am also fairly hard to miss coming at you on the street, so why is it that people fail to make to move out of the way? Or almost as bad only half move in, usually just before they get to you. This means that you need to twist out of the way at the last minute or get clipped by bags or worse. Due to my size I don't usually come of worst when this happens. However others such as my girlfriend with a much smaller stature aren't quite so lucky.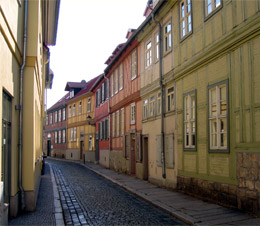 Groups of mothers with prams seem to be the worst culprit, walking side by side using their prams as some sort of battering ram. Move out their way or be mown down. You have a choice of either stepping out into busy traffic or stepping onto their child. Either way it's a lose-lose situation. If you take the third option of moving in away from the road for them to move around you, they give you such dirty looks or verbal abuse about your lack of courtesy. Would it be so hard to line the prams up in single file?
I was once in the situation where I was walking through a narrow underground tunnel, and when approached by a group heading the other direction I moved to the side. Not only did they not attempt to make a space for me to pass, but the young lad directly opposite me gave me a look of utter astonishment as I had failed to merge with the wall to let him through.
Do people really believe this is acceptable behaviour? Have they not been taught the basic manners for a civilised society to function properly?
My advice for anyone else finding this is to always move to the inside, and if needed just stand and wait for them to move around you. You may get a few dirty looks, but it's better than being hit by a car.
By: Hal's Had Enough
Leave a comment