22 comments Add a comment
Mid December, I went on to the HP online store to buy an HP digital camera case as a Christmas present for my daughter. It came and on Christmas day when she opened her present we discovered that I had ordered the wrong one.
After the festivities were over I phoned up their customer service line to arrange a return and to purchase the correct one and was advised that I had to return the product within seven days. By now of course the seven days had already passed so this was not possible. Really helpful!
I then decided to complain online to their CEO and finally got a standard reply from someone in the UK repeating their seven-day return policy. Again, this was less than helpful.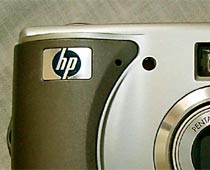 First of all it is certainly not blatantly clear on their web site that Hewlett Packard operate this seven-day return policy, at least at the time of writing that was the case. Furthermore I would say that this policy would put Hewlett Packard at a disadvantage against other online or offline retailers, all of whom are more flexible with their respective returns policies as far as I can see.
Secondly, on this basis I personally would never buy a Christmas present from HP online, as I find it extremely difficult to return an inappropriate present within 7 days due to public holidays etc. and potential problems with the post.
I shall not be buying anything again from HP online
To repeat woodenly, their unhelpful policy serves only to show how unresponsive and unaware of customer needs Hewlett Packard appear to be. I shall not be buying anything again from HP online and I certainly would hesitate to recommend them to friends in the future.
By the way, does anyone want a HP camera case?
Leave a comment