59 comments Add a comment
It really annoys me the way society in general treat transsexual individuals! This group of people have a biological condition that needs to be medically treated to bring their outer self in line with their condition, and for many they have 'no choice' other than this transition.

Instead of receiving empathy and understanding from the community in which they live, they have to deal with verbal and physical abuse (hate crime). Why should this be when all they want to do is live their lives to the best of their ability?
I am NOT a transsexual person myself - just educated about the many different cultures/people that live in this world. Years ago we treated our disabled/BEM/LGB etc... and those with mental health issues in much the same way. These days we have some understanding of their issues, we care for them as we do for anyone else and there are laws to protect their rights.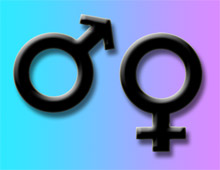 We now have the 'Gender Recognition Act - 2005', whereby the law protects the transsexual individual in much the same way including the right to legally marry, benefits etc... But the powers that be haven't given it much publicity, so it will come as no surprise that the general population know very little about the it. There's plenty of information out there on various UK and Government web sites, the FTM Network and the media etc...
Also, if service providers are to in fact provide a service to transsexual individuals effectively, then they need to take some form of training under their 'Equality & Diversity' policies. Again, there are training providers out there that specialise subject!
If these issues aren't addressed, then it is just a matter of time before someone breaks the law and is prosecuted publicly by the individual for their poor treatment/service under this Act.
People need to educate themselves!
Leave a comment