38 comments Add a comment
Our Fiat car (worth approximately £2000) broke down recently and we took it to a small garage in Wolesley Road, Plymouth. The owner of the garage and two of his mechanics took a look at the car. They explained briefly what the problem was and then informed us that it would cost more to repair than the car was worth. They then suggested that the most economical thing to do would be to scrap the vehicle. Thinking that they were trustworthy professionals we agreed to this and they offered to scrap the car for us free of charge.
So the paperwork was signed and the car was on the way to the scrap yard - or so we thought until about eight weeks later when a man arrived on our doorstep asking if we had a spare key for our old Fiat as he had lost his!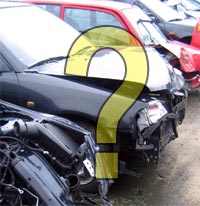 We couldn't believe it when we discovered that the garage had actually advertised the car for £1400 and sold it for £1250. Now is it just me or have we been ripped off big time and taken for a ride by this garage? Does anyone know where we might stand legally as consumers on this issue?
Surely they are there to provide us with accurate honest information as per Trading Standards and not to rip off honest hard working people? Have they not actually acquired a car from us by deception?
May I suggest that to avoid this happening to others you only go to an approved garage and not some back street hustler? I am sure there are some honest independent garages out there trying to make an honest living, but unfortunately they seem to be in the minority. Their counterparts are more interested in conning people and making a quick buck rather than offering good old fashioned honest reliable service.
Leave a comment