26 comments Add a comment
Everyone knows that when it gets dark, you need to use the lights on your car so that other drivers can see you. Simple? Well perhaps not as simple as you might think. Living in the middle of nowhere, I cover a lot of miles (30,000+) during the course of a year in all sorts of weather.
Today, for instance, it's foggy. Driving on a main road with not much traffic requires the use of your rear fog lights so that anyone driving up behind you can see you from a good distance.
However, you don't need to dazzle this driver when he or she catches up with you by leaving the fog lights on. Turn it off when someone is driving directly behind you! I've lost count of the amount of people I've seen today driving through a busy town centre with rear fog lights on. It serves no purpose other than to dazzle and enrage the driver behind you!
stuck at a junction or in a jam and being dazzled by the numpty in front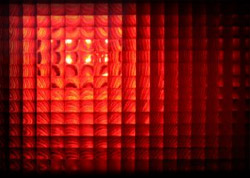 While I'm on the subject of dazzling drivers behind you, when stopped at a junction, please take your foot off the brake. The brake lights on the cars of today are often rather bright and there's nothing more annoying than being stuck at a junction or in a jam and being dazzled by the numpty in front! You should ideally use the hand brake when you are at a standstill for any length of time.
My final gripe - side lights on cars. What is the point of them? As I mentioned earlier, it's rather foggy in these parts today and these people have made a CONSCIOUS DECISION to put some lights on, but not quite managed to get as far as putting their dipped headlights on. Please could someone explain the purpose of side lights to me because it's something I'm struggling to work out!
By: The Young Meldrew
Leave a comment