4 comments Add a comment
Isn't it disappointing to see how the small-mindedness behind the "Anyone But England" tendency has wormed its way over to the seemingly more mature game of rugby? Rooting for any team playing against England was always rife in world cup football but sadly it's now become a fashionable disease in all international sports including rugby, where the rivalries between teams have always been less fierce and the supporters can even be seen mingling and drinking together.
In the recent match between England and Australia of the 2015 RWC I was saddened to hear fans who sported Australia shirts speaking with English accents along with foreigners who have no ties whatsoever to Australia getting behind the 'wallabies' just to fashionably stick it to England. When asked, they claim 'it's only a game' and really 'just a preference' but I suspect with this modern cultural trend it's probably more than that.
Just like in football, namely the Scots, Welsh and Irish have this culture of grovelling by rubbing shoulders with supporters of foreign teams, wearing foreign sports shirts and lapping up foreign players as opposed to what they accuse us of being by sinfully supporting our own team and daring to remember our only victory in 1966 - which they say is arrogant, inward-looking or living in the past. Our press and sports commentators are the same they claim by having this strange allegiance towards England - like we are expected to have a gut-wrenching worship of other countries' teams like they clearly have!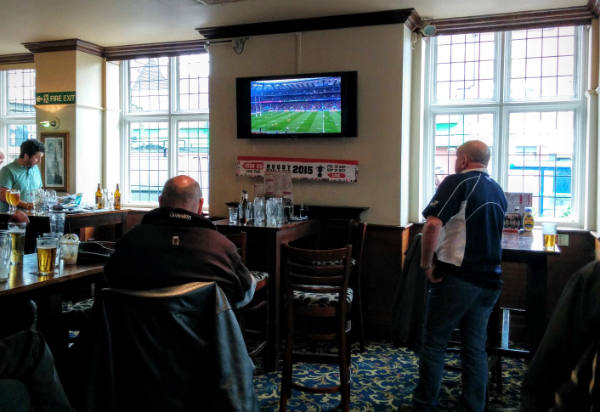 This petty parade of hobnobbing other countries is both a fashion and a culture that I believe has sadly bled over from football to rugby which I don't believe is on its way out any time soon. I could even understand the concept if England were a world-beating nation who triumphed at every sport, then it might even be a worthy fashion but the reality is we are underdogs, so rooting for England to lose at sports is like hoping Siberia becomes even colder.
No, it is an understatement that England has very little chance of winning this rugby world cup but I hope whichever nation does is not a part of this toadying Anglophobia. By that, I mean other English speaking nations such as our British neighbours and so-called cousins down under.
By: Victor Cohen
Leave a comment