28 comments Add a comment

Don't even get me started on stupid sayings. They are annoying, pointless and completely illogical. Take for instance "I wouldn't touch him with a ten foot bargepole." Where do you acquire said bargepole? Morrisons? Does anyone actually do this? Even Peter Kay said 'who has a bargepole?' Just imagine one day, walking along the street when you see somebody you don't like. You whip out your bargepole and think 'no, I can't nudge them with this because I hate them too much'. The way I see it, if you really hated someone, it would be a good thing to give them a whack with your bargepole, it would annoy them, embarrass them and completely confuse them.

I remember one time, I was at a guidance meeting to help me make some important decisions about my life, at which point the teacher said "I'll tell you this for free". I just looked at her blankly. What, do I put my money away now? Turning to face her, I realised that she was completely serious. Do you usually get out your money and expect people to give you advice if you pay them? I certainly don't. Surely one as clever as you wouldn't do that; quite frankly, it's insane.

"A penny saved is a penny earned." Where the heck does that come from? When I save money, I don't expect that because I've saved it, it means I've earned it. I can guarantee that 100% of people who've saved money haven't then found that they have more money than before. You don't think that when you save money, it automatically increases in value, do you? What if we said that to people in a poor country? We tell them that if they save money, they've earned it. I can imagine their eyes tearing up and letting out a little whimper because the world doesn't work like that; if only they could earn money simply by saving it!

"Everything happens for a reason." I think this needs to be kept in context. For instance, yes, everything happens for a reason but it doesn't mean it's a good one. He didn't remember his homework because he was distracted this morning. That's the reason. Does this mean that you can say this and make everything better? I think not. It's also one of the most obvious statements ever. I recently decided to investigate this further and found that there is indeed a rather strong correlation between cause and effect. I think it's possibly called one of the main principles of life but of course that's just a theory.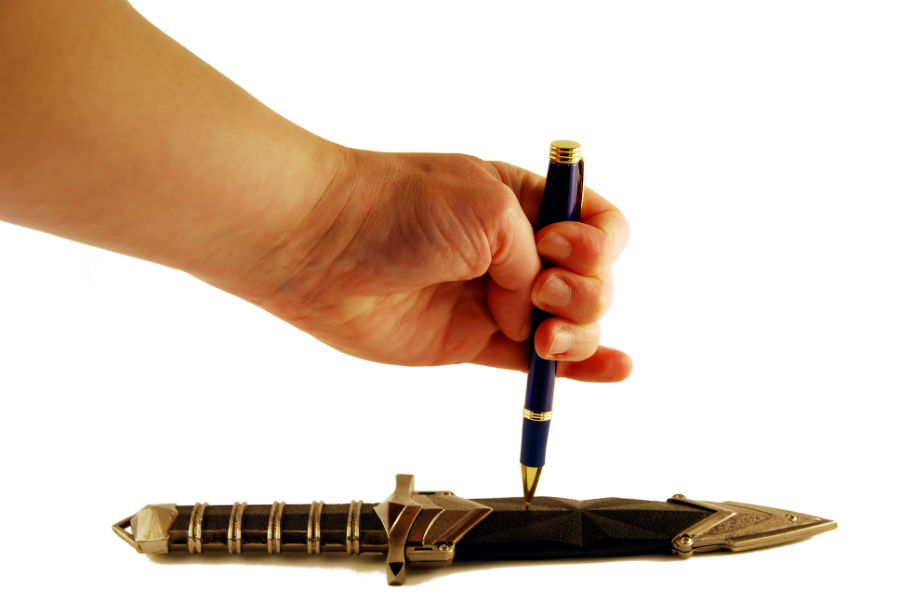 Also, who thinks the pen is mightier than the sword? I see the point but I'd really, really like to test this theory in a little duel. Are you up for it?
Please, please tell me that you are intelligent enough to realise that good things don't necessarily come to those who wait! If that's true, I guess I'll just lie here in bed doing nothing until my guardian angel knocks on the door and gives me a million quid and preferably a boyfriend. Sure, seems legit. That would be literally the best thing ever but it is also the most futile mission ever. If anyone truly believes that, they must be completely crazy. Then again, it would also explain the high levels of unemployment but that's a different story.
My parents said to me the other day "it's the same difference". The way I see it, if you think that's true, you seriously need to buy a dictionary. The word 'same' means that the two things are not different. The word 'difference' means that the things are not the same as each other. You must be able to realise that they are completely opposite and it would be foolish to put them together, surely? In the end, it forms a sentence that makes no sense whatsoever.
In conclusion, I think we should put a ban on all stupid sayings until 'hell freezes over' (which, by the way, is another ludicrous phrase - we don't even know if hell exists and for all we know, this global warming could end up having a rather strong effect on the temperature of hell). They are the things that probably peeve me the most in the world. Perhaps it would make the language easier for foreigners to understand and, let's face it, make it much easier for us to understand one another.
By: Randomzation1998
Leave a comment