1 comment Add a comment
I got a few Debenhams gift vouchers at Christmas and finally decided to spend them online yesterday. So I logged on to the Debenhams website yesterday and choose some rather fetching polo shirts amongst other things...
Anyway the order came to about £100 and I got my vouchers out. When it came to the payment part I was told to enter the gift card details in the credit/debit card section. I entered details of a £20 voucher, then hit enter and was taken to the 'Order confirmation' page so I could enter no more! I naturally assumed the system would realise that the card was only £20 and prompt for further payment. I was rather dubious about the order actually having gone through so I decided to investigate.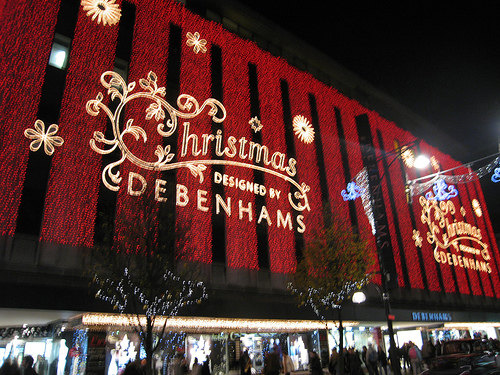 They didn't have an enquiries number (that would be too easy) so I emailed Debenhams. They responded saying that if a customer tries to order on a gift card with insufficient funds we confirm the order then cancel it later! You can only top up the card in store."
What a load of rubbish! I am an aspiring bodybuilder and the reason I go online is because none of the t-shirts I like in store are ever in XXL. It's such a chore having bulging biceps! How dare Debenhams try to dictate how I spend my vouchers. I cannot use a combination of gift cards and money. I cannot use multiple gift cards. Obviously an underhand way of getting me to beef up my gift card to ensure it will cover my entire order. Then there will almost certainly be monies left over which will be useless unless the card is topped up again. You get the idea?
I guess I will have to try the Debenhams store otherwise the vouchers are wasted! I've never known any other retailers to operate in this fashion.
By: Steve L
Leave a comment